Simon Mannix new Singapore Rugby Head Coach
Posted On November 12, 2019
---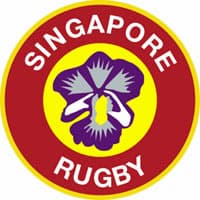 Singapore Rugby Union last week confirmed the appointment of former All Black, Simon Mannix, as the new Head Coach of all the Singapore national rugby teams.
Singapore Rugby Union (SRU)
In a Facebook statement, the SRU (Singapore Rugby Union) said: "Singapore Rugby Union is most pleased with the presence of Simon Mannix, who has won accolades for his work developing rugby over the last 13 years in the top leagues in Europe. In just his first season in charge of French league side Pau he guided them from the 2nd Division to the Top 14 after a 9 year absence. We are most confident that Simon will be able to bring out the best in our national squads."
The appointment of Mannix is meant to lead Singapore rugby to a new level. It's fair to say the national teams of late have faltered slightly in the top Asia Rugby competitions whereas other Unions have grown and developed.
The news also picked up by popular media outlets such as the Singapore Straits Times who said: "New national rugby head coach Simon Mannix believes Singapore can ride on the Asian boom created by the recent Rugby World Cup in Japan and reach new heights." Popular French rugby newspaper Le Equipe also picked up on the news.
Who is Simon Mannix?
Mannix as a rugby union player, played one test match for the All Blacks against France in 1994. As a coach, he has held roles such as head coach of Pau in the Top 14 having previously worked as backs coach for Munster in Ireland and Racing Metro in France.
Racing Metro: Backs coach (2006 until December 2011)
Munster: Backs coach (2012-13)
Pau: Head Coach (2014-2019)
Mannix was also one of 26 coaches invited to apply for the New Zealand coaching role at the end of the RWC 2019 after Steve Hansen confirmed his role had come to an end.
SRU results in 2019
Men
The Singapore men's XV team played in the Asia Rugby Championship Division 1 in 2019 and lost the final 29-21 to the Philippines thus they did not win promotion to the ARC (Asia Rugby Championship) in 2020.
On the Sevens circuit, the Singapore men finished 2nd in the Asia Rugby Sevens Men's Trophy (ARSMT) too, finishing behind Malaysia.
Women
The Singapore ladies XVs played in the ARWC Division 1 and lost heavily to China 59-7 before also losing to India for the 3rd-4th playoff.
In the Asia Rugby Sevens 2019, the Singapore ladies finished bottom and were relegated to the Asia Rugby Women's Sevens Trophy 2020.
Finally, in the Asia Rugby Under 20s 7s, Singapore finished 4th for the U20 men and ladies this year.
Other reads on rugby in Asia
---
Trending Now