Sir Bill Beaumont wins World Rugby Chairman re-election
---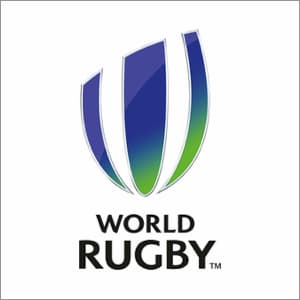 Incumbent World Rugby Chairman, Sir Bill Beaumont, has won re-election for another four years, beating Argentine Agustin Pichot. The elections were due to be announced on May 12 but World Rugby confirmed the election results on the 2nd May 2020.
The early announcement of the election results was approved by both candidates and Beaumont "has called on the game to become more united than ever and get working immediately to achieve sustainable growth in the face of the COVID-19 pandemic after being elected for a second term as World Rugby Chairman" reported the World Rugby website.
In the wake of the results, many rugby media related sites were quick to turn to articles of speculation and click-bait content, the truth is not much will radically change soon, with the 2020 rugby calendar the most urgent item to be addressed.
How did the Rugby World vote in the elections?
In the end, Beaumont won comfortably 28-23 in the final tally. Agustin Pichot was thought to have picked up many of the developing rugby nations' votes, as well as gaining the support of SANZAR, but Japan, Samoa, Fiji and Africa all backed the Englishman as World Rugby chairman. The Six Nations (England, Wales, Ireland, France, Scotland and Italy) unsurprisingly backed Beaumont too.
France's Bernard Laporte will also be his vice-chairman, unopposed in his position.
In response to the announcement, Pichot congratulated Beaumont, stating: "Not this time, thanks to all for the support, from the bottom of my heart."
Beaumont said via social media "I am honoured to have been re-elected as Chairman of World Rugby. I would like to thank my union and region colleagues, members of the global rugby family and, of course, my family, for all their support. Bernard and I will be working for everyone in this great game." In addition, he said "I would like to thank Gus for his friendship and support over the last four years. While we stood against each other in this campaign, we aligned in many ways, and I have the utmost respect for him. Gus is passionate about the sport and his contribution has been significant."
The final tally is revealing in how divided some regions are. Australia, New Zealand, South Africa and Argentina backing Pichot, while Fiji and Samoa backed Beaumont. In the North Americas, Canada and USA were split, the same as Africa vs South Africa each backing one of the candidates.
How did Asia vote?
Japan's two votes were in favour of Beaumont while Asia Rugby had thrown its support behind Pichot.
World Rugby Board 2020-2024
The results will officially be confirmed at World Rugby's annual meeting of Council on the 12th May 2020, after which the new leadership's four-year mandate will begin.  As we mentioned previously, there are no women on the board and no representatives from Asia.
The new World Rugby Executive Committee is:
Sir Bill Beaumont (Chairman)
Bernard Laporte (Vice-Chairman)
Brett Gosper (Chief Executive Officer)
Angela Ruggiero (Independent)
Lord Mervyn Davies (Independent)
Mark Alexander (South African Rugby Union)
Khaled Babbou (Rugby Africa)
Bart Campbell (New Zealand Rugby)
Gareth Davies (Welsh Rugby Union)
John Jeffrey (Scottish Rugby)
Bob Latham (USA Rugby)
Brett Robinson (Rugby Australia)
What has Beaumont promised?
World Rugby said Beaumont, in partnership with Laporte, "will build on strong foundations to deliver a mandate of progressive reform, uniting stakeholders for the betterment of the game for all.
This will include:
Enhanced governance reform.
An aligned and integrated approach to the global calendar.
Accelerated prioritisation of player welfare, injury-prevention and modified contact variants.
Accelerated promotion of the women's game and sustainable investment the sport.
Asian rugby news
---
Trending Now