South China Tigers confirm GRR 2020 schedule
Posted On December 11, 2019
---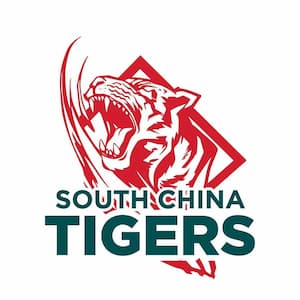 The Hong Kong-based South China Tigers have confirmed more details for their 2020 Global Rapid Rugby match fixtures. They will be play ten games in total, with 5 home and 5 away fixtures, starting at home on March 13th 2020 against Manuma Samoa.
Global Rapid Rugby 2020
As we previously announced, GRR had confirmed most of the teams set to participate in the inaugural full season in 2020 as well as some provisional dates for the rugby tournament.
The GRR 2020 season will kick off on Friday, March 13 and the Grand Final will be played in Perth, Australia, in June 2020. The provisional dates for all the 6 teams are on the GRR website.
South China Tigers 2020 match schedule
South China Tigers (SCT) confirmed more information on their matches and times for the 2020 season.
(All times are Hong Kong times)
Match 1 – March 13th 2020: SCT vs Manuma Samoa (19:15)
Match 2 – March 20th 2020: SCT vs Fijian Latui (19:15)
Match 3 – March 28th 2020: Team Asia vs SCT (13:30)
Match 4 – April 11th 2020: Western Force vs SCT (19:15)
Match 5 – April 18th 2020: SCT vs Malaysia Valke (11:15)
Match 6 – April 26th 2020: Fijian Latui vs SCT (15:15)
Match 7 – 2nd May 2020: Manuma Samoa vs SCT (16:15)
Match 8 – 9th May 2020: SCT vs Team Asia (15:15)
Match 9 – 17th May 2020: SCT vs Western Force (15:15)
Match 10 – 23rd May 2020: Malaysia Valke vs SCT (16:15)
SAVE THE DATES – FIXTURES OUT NOW!Get these dates in the calendar as the South China Tigers fixtures have been released!Please note, Kick Off times are subject to change.https://southchinatigers.com/#southchinatigers #rapidrugby #2020season

Posted by South China Tigers on Monday, 9 December 2019
Who is playing Global Rapid Rugby in 2020?
Six teams will feature in the GRR 2020 representing Asia, Australia and Fiji and Samoa. The five rugby teams have already been confirmed but there is still very little information on the Team Asia franchise.
Read about the top rugby competitions in Asia in 2020
---
Trending Now