GFI HK Tens 2020 Rugby Tournament Cancelled
Posted On December 11, 2019
---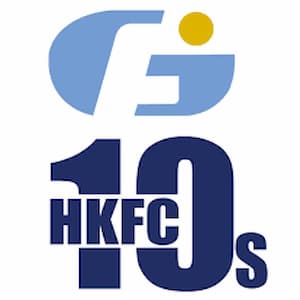 We have heard reports and now seen a circulated statement from the Hong Kong Football Club that a decision has been made to cancel the 2020 GFI HK Tens rugby tournament. This is a hugely popular rugby tournament which takes place prior to the Cathay Pacific HSBC Hong Kong Sevens.
GFI HK Tens 2020 Cancelled
In a statement released from the HK Football Club Rugby Section, who organise the Tens rugby tournament it said:
It is with great regret that we have made the decision to cancel the 2020 HKFC 10s rugby tournament, which had been scheduled for April 1-2, 2020.

Owing to the ongoing situation in Hong Kong, the tournament has, for the first time, had difficulty in attracting and securing firm commitments from enough overseas teams of sufficient quality for the 2020 10s.

As a Rugby Section, we have made the decision not to host what would have been a lessened event in 2020, and instead focus our efforts on making the 2021 edition even better than those before. Our target is and always has been to deliver the world's best 10-a-side rugby tournament.

We would like to both apologise and thank all of the teams, sponsors and other stakeholders who had given us their support in respect to planning for the 2020 HKFC 10s.

We also hope that the overall situation in Hong Kong, our beloved home of 133 years, will improve in 2021.
The HKFC Rugby Section said they would consider other activities they can be involved in as part of the 2020 'Rugby Week' in Hong Kong. They also confirmed that "all entry payments will be fully refunded within the next 14 days. The money will be deposited to the account from which it was received."
HKRU and the Cathay Pacific HSBC HK Sevens 2020
Recently, the Hong Kong Rugby Union announced they would be pushing ahead with the HK Sevens in April 2020 despite the ongoing protests in Hong Kong.
A number of sporting events in HK have been affected. Rugby schedules have also been disrupted and the planned Police International Rugby Championship was also cancelled.
It will be interesting to see what effect the cancellation of the HK Tens will have on the HSBC HK Sevens and the other tournaments which precede it such as Kowloon RugbyFest and the International All Girls Rugby Tournament.
We will keep you updated on this story as it develops.
Find out about more rugby in Hong Kong:
---
Trending Now