Taiyo Seimei Women's Sevens Series 2023 – Kumagaya Pools
---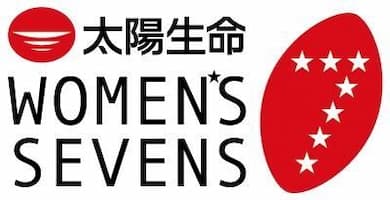 The Japan Rugby Football Union (JRFU) Taiyo Seimei Women's Sevens Series 2023 kicks off with the first leg in Kumagaya from May 20-21 and a number of international women's sevens players could feature.
We previously covered the number of talented women 7s players who are competing for the top Japanese clubs in the Taiyo Seimei Women's Sevens Series 2023, and the series kicks off a week after the final round of the HSBC World Sevens Series for the women.
The first round in Kumagaya is due to be played at the Kumagaya Sports Culture Park Rugby Stadium, Saitama Prefecture and fans can attend for free to watch. This is the first of four rounds in the Series in Japan.
More information for the first-round tournament has been released by JRFU including the pools and match schedule.
Pools – Taiyo Seimei Women's Sevens Series 2023 – Kumagaya
Pool A
The Tokyo Sankyu Phoenix Rugby Club includes a number of Japanese international Rugby Sevens players who are currently in the Sakura 7s in the HSBC World Sevens Series and they are the defending champions. They also competed at the inaugural Tradition HKFC 10s Women's tournament in Hong Kong in 2023 where they lost the final.
Self-Defense Forces Physical Education School PTS
RKU Grace
Yokogawa Musashino Artemi-Stars
Pool B
The Nagato Blue Angels were runners-up in 2022 and this season several international 7s players in the squad, as well as Japanese Sakura 7s players. Internationals include South African Nadine Roos who helped her side win the Challenger Sevens Series 2023 to earn promotion to the HSBC World Sevens Series next season.
Nagato Blue Angels
Otemon Gakuin Women's Rugby Club VENUS
Shikoku University Women's Rugby Club
Japan University of Economics Women's Rugby Club AMATERUS Kyushu Sangyo University Women's Rugby Club
Pool C
The Brave Louve had added Black Fern player Kelly Brazier as a coach and she is set to join the side following the HSBC Women's World Sevens Series in Toulouse.
Yokohama TKM
Rukas Queen Kumagaya  Women's Events RFC
Challenge Team (We assume they mean an invitational team)
Brave Louve
Pool D
The Pearls should include Sarah Hirini, the captain of the Black Ferns Sevens who was the first Black Ferns Sevens player to take a sabbatical to play in Japan this season.
Arguably Thailand's star player, Jirawan Chutrakun didn't play the SEA 7s or the Challenger Sevens Series as she joined the Japanese club Prism Fukuoka this season.
Pearls
Women's Rugby Team, Nippon Sport Science University
Hokkaido Barbarians Diana
Nanairo Prism Fukuoka
Tournament One – Kumagaya Taiyo Seimei Women's Sevens Series 2023
Dates: May 20-21, 2023
Venue: Kumagaya Rugby Stadium
How to Watch Kumagaya Taiyo Seimei Women's Sevens Series
JRFU says the matches on both days will be broadcast live on JAPAN RUGBY TV.
Japanese Rugby News 2023
---
Trending Now