Touring Rugby Club Spotlight: Weredragons RFC
Posted On January 20, 2020
---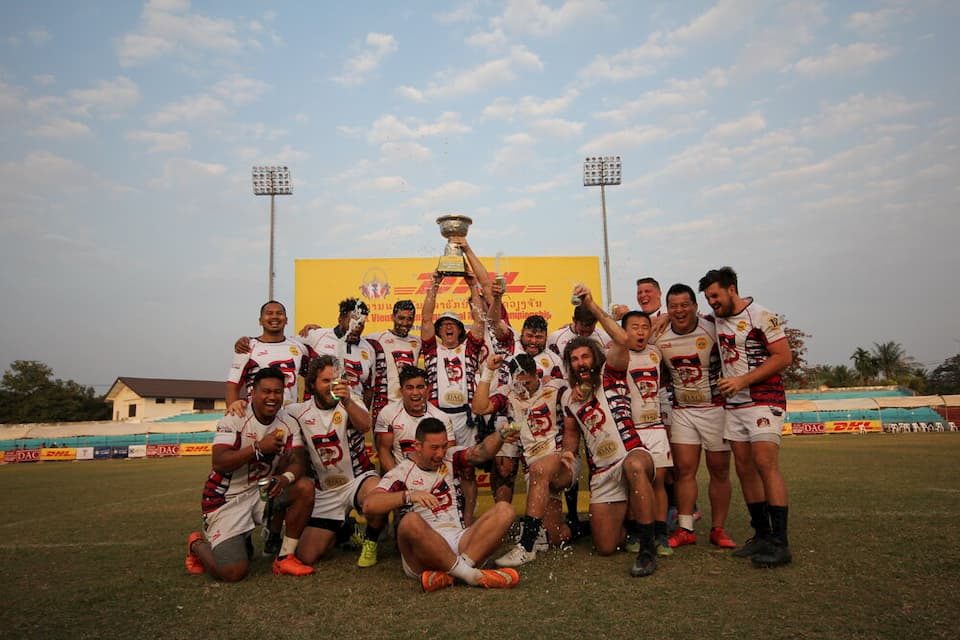 The Weredragons RFC is an international touring team which is currently on tour in southeast Asia. Their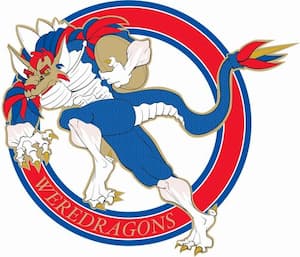 women's and men's teams just won the Cups in Hanoi and they are en route to Cambodia for a midweek tour game before ending at the Vientiane Tens in Laos.
We asked them about their main goals and how they support rugby development in the region.
Who are the Weredragons RFC?
Can you tell us about how the Weredragons were formed and what the aim of the touring club is?
The Weredragons Rugby Football Club came about as the culmination of over ten years of growing support for youth rugby, the Laos Rugby Federation's operations and it's elite rugby programs. The Weredragons RFC was officially founded in 2014 with three goals in mind:
Support the development of rugby in Laos and the Laos Rugby Federation through fundraising and by increasing global knowledge of the sport's many successes in Laos.
Identify Lao Heritage rugby players living globally, outside of Laos (Lao Heritage as defined as having one parent or grandparent who was born in Laos, as per World Rugby eligibility criteria).
Bring both women's and men's teams, highlighting Laos heritage players, to the annual Vientiane Rugby 10s, and to join other global tournaments.
What is the composition of the players and teams the club has on tour?
In 2020, we have 1 women's and 2 men's rugby 10s sides. (The men's teams comprise of The Weredagons and The Rejectors at the 10s rugby tournaments on their January 2020 Asian tour).
The Weredragons RFC has women and men players of all abilities: first-time players, social club players, university players, to former internationals.
We range in age from 18 years to well into the 60s and are living across the globe, from Australia and New Zealand, the United Kingdom, Wales, Ireland, France and Sweden to the United States, Hong Kong and Thailand.
Asia Tour: January 2020
You will be playing two tournaments and one friendly game on this tour. What are your expectations and goals?
We very much hope to enjoy the tournaments and games we are playing, catch up with old friends in the region and establish new connections for Weredragons Rugby and Laos rugby.
For some of our Lao heritage players, on their first tour with the Weredragons, this will also be their first time to ever visit the country of their parent's birth. These are always special moments.
In Hanoi, this past weekend, 6 Laos players joined the Weredragons teams. Laos Rugby Federation said on their FB page: "It's great to have our young developing club players learning from some of the superstars on the Weredragons and being a part of the biggest international club tournament ever to take part in Vietnam!"
Tour Schedule:
Hanoi Tens 2020: 18th January – The Weredragons Men and Women won the Cup.
Tour matches vs Phnom Penh Social Rugby Club: On 22nd January, the Men will play a 15s game and the Women a tens game in Phnom Penh, Cambodia versus the Rahus.
Vientiane Tens 2020: The teams will also play at the Vientiane Tens in Laos with two men's teams and a women's tens rugby team which will signal the end of their January 2020 tour.
Supporting Rugby Development in Laos and Asia
Highlighting rugby development in Laos is one of your goals. How are you able to do this?
We simply try to build off and leverage the incredible work that the Laos Rugby Federation has done for over a decade in building a Federation, national level, club and child development programs.
Raising money is always an important element of our work, but just as important is spreading knowledge of the Federation and the incredible work it does, not just for rugby the sport, but also for areas of Child Development and Gender Equality, among others.
Do you plan to support other Asian countries? If so can you tell us more?
We do support rugby development in other countries in Asia.
For instance, we have now played for two years annually at the Hanoi 10s, which was started as a vehicle to grow the game in Vietnam.
Also, on every tour and in every city we play in we set up charity/development sessions with locally-focused child development organisations. We hold training sessions to pass on our collective knowledge of rugby within the local environment. On our 2020 tour, over the week we will have held 5 separate trainings for a total of more than 12 hours, in Hanoi, Phnom Penh and Vientiane.
However, our primary focus will remain focused on accomplishing the goals and targets we have set in our relationship with Laos Rugby.
How can interested played and people get involved?
The club can be contacted through its website.
Do you have anything else planned for 2020?
In addition to our fundraising, Lao Heritage player identification efforts and our annual tour, our three areas of focus for 2020 are:
To increase the Club's media exposure
To implement a global club to Laos club fundraising initiative and kick off a player to player mentorship program.
We will once again sponsor the Laos Nagas travel teams to compete in the annual Kowloon Rugbyfest in Hong Kong in April.
Discover more Asian rugby
---
Trending Now