Emirates Dubai Rugby 7s 2021 Pools
Posted On November 25, 2021
---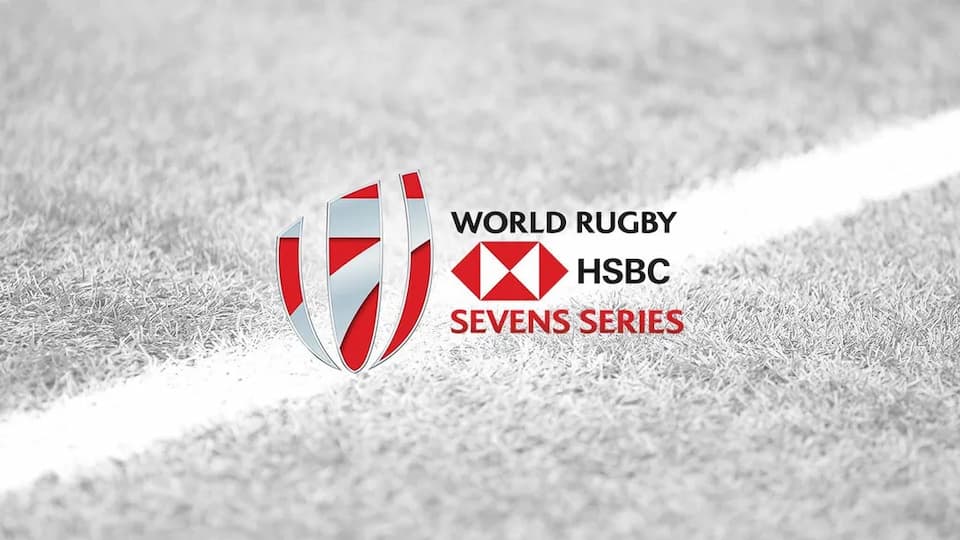 The HSBC World Sevens Series 2022 kicks off with a pair of combined Emirates Dubai 7s events on 26-27 November and 3-4 December 2021. The former is closed to the public but the latter event will be attended by fans and the media – We look at the Emirates Dubai Rugby 7s 2021 pools.
The pools and match schedule were announced for the Series opening event and is set to include 12 men's and 10 women's teams in Dubai.
The 12 team men's competition will follow the Olympic format with three pools of four teams each, while the 10 team women's event sees the teams divided into two pools of five reported World Rugby.
New Zealand's men's and women's teams, who won the respective Series titles in 2020, and Samoa's men's team are unable to participate due to the challenges of the COVID-19 travel logistics.
Emirates Dubai 7s Tournament Director Tom Burwell said: "It's been over 700 days since the Emirates Dubai 7s last opened our doors to the best rugby sevens players in the world and fans from across the globe. We are hugely excited to do so once again for our 51st and 52nd editions with a festival that will be bigger, better, bolder than ever.
Across Dubai fans of the festival are excited for the return of the HSBC World Rugby Sevens Series as part of the largest Sports & Entertainment festival in the Middle East."

Men's Emirates Dubai Rugby 7s 2021 Pools
Fiji captain Josua Vakurunabili said: "We are excited to be here. It's a new beginning with some new faces in the Fiji team. We look forward to the fans coming back next weekend to enjoy the show."
South Africa Captain Siviwe Soyizwapi added: "When the Series calendar came out, to see such a busy schedule again was really exciting for us and we got straight down to work to prepare for it. The excitement level is high and we are really looking forward to it."
Pool A
Fiji
Australia
Canada
France
Pool B
Argentina
Kenya
Spain
USA
Pool C
South Africa
Ireland
Great Britain
Japan
You can follow the match schedule here.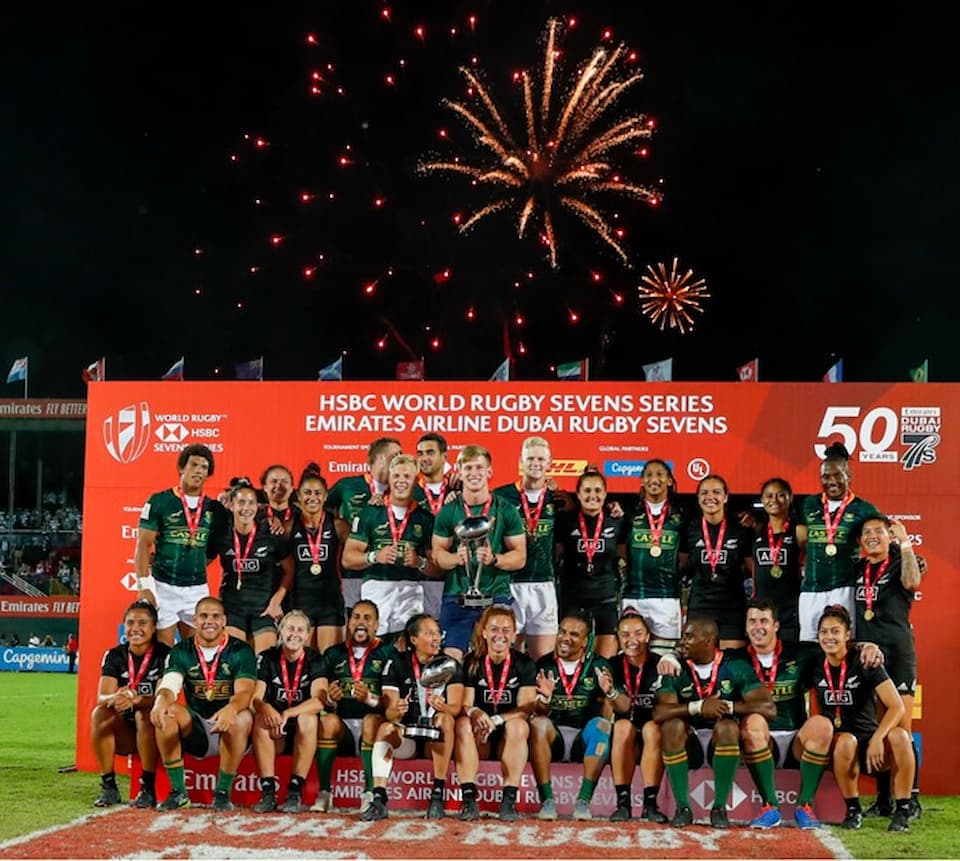 Women's Emirates Dubai Rugby 7s 2021 Pools
The pool placings for the women will decide the classification matches. There will be no quarter or semi-finals, so the teams who top their respective pools will contest the gold medal final.
France captain Jade Ulutule said: "We were really happy after Tokyo, winning the silver medal was really good and we worked really hard for it for five years. We are looking to continue to progress and hope to win an event on the World Series and prepare well for the World Cup next year.
We have been waiting for two years to play on the World Series again so we are really excited to be in Dubai. This is my first time as captain after Fanny Horta retired following Tokyo and it is an honour to be captain for this tournament."
Great Britain captain Abbie Brown also said: "We can't wait. I love Dubai, it's my favourite tournament and we are all buzzing about having the fans back next week. We're getting acclimatised and keeping hydrated in the heat out here. It's mad how quickly it's moved on from the Olympics. We've got the Commonwealth Games and a World Cup in September so it's a super exciting year ahead with all the Series stops too."
Pool A
France
Australia
USA
Brazil
Spain
Pool B
Fiji
Canada
Great Britain
Ireland
Russia
You can follow the match schedule here.
How to watch the Emirates Sevens Rugby?
World Rugby says that rugby sevens fans around the world can watch the action via live stream on World Rugby digital platforms including www.world.rugby, YouTube and Facebook in countries where there is no national broadcaster covering the event.
HSBC World Sevens Series 2021-2022
The organisers said: "in acknowledgement that not all teams may be able to compete in all events due to the challenges of the global COVID-19 pandemic, a unique Series points scoring system has been introduced for the 2022 Series in the interests of fairness.
The system sees the best seven men's results and four women's results for each team contribute to their final Series standings. The number of contributing results will increase should a replacement event for Hong Kong be added.
The 16 men's core teams after the Dubai events are Argentina, Australia, Canada, England, Fiji, France, Ireland, Japan, Kenya, New Zealand, Samoa, Scotland, South Africa, Spain, USA and Wales.
The 11 core women's teams after the Dubai events are Australia, Brazil, Canada, England, Fiji, France, Ireland, New Zealand, Russia, Spain and USA.
Two men's and one women's team will be relegated from the 2022 Series, to ensure a pathway for teams to be promoted from the HSBC World Rugby Sevens Challenger Series.
2022 Rugby Sevens Events
2022 is set to see a number of important rugby sevens events. These include the HSBC World Rugby Sevens 2022 Series followed by the Commonwealth Games in Birmingham on 29-31 July and Rugby World Cup Sevens in Cape Town on 9-11 September.
In Asia, the Asian Games will also be played in 2022, while the Singapore and the Hong Kong legs of the World Sevens Series should also be played in April and November respectively.
(All photos credited to Emirates Dubai Sevens Rugby)
Rugby Tournaments 2021-2022
---
Trending Now