France RWC 2023 Marks Two Year Point and New Ticket Sale Dates
Posted On September 9, 2021
---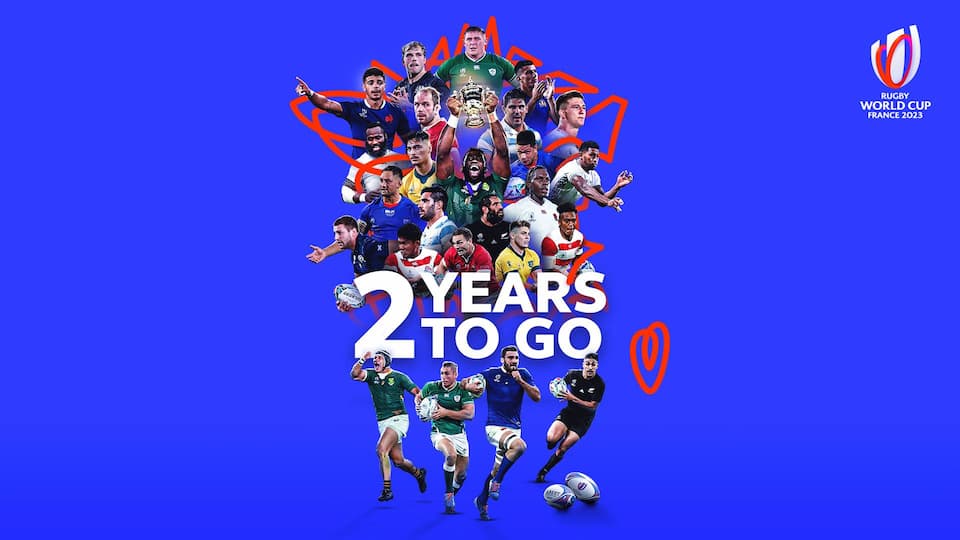 The France RWC (Rugby World Cup) 2023 celebrated two years to go to the opening match of the tournament with a special online Facebook event. The organisers also unveiled the official Gilbert rugby ball for RWC 2023 and confirmed the next tickets will be available to purchase in late September 2021.
France RWC 2023
This special show was live-streamed exclusively on Facebook (who are are the official social media partner of the RWC) on 8th September and the show featured special guests including Dan Carter, Sébastien Chabal, Lénaïg Corson, Yves Camdeborde, Antoine Dupont and many others. You can see the full video of the show here.
World Rugby Chairman Sir Bill Beaumont said: "The players are at the centre of our planning and in addition to increased rest days and squad sizes, the world's top players will have everything they need to perform to their best on rugby's biggest stage with world-class match venues and training facilities."
The France Rugby World Cup 2023 will kick off with the highly anticipated match between host nation France and New Zealand at the Stade de France.
Gilbert RWC 2023 Official Ball

The official Gilbert Rugby World Cup 2023 match ball's design "Symbolises the special unity between rugby and the French host cities that will provide the welcoming backdrop to the teams and fans from across France and around the world."
France RWC 2023 Tickets
France 2023 CEO Claude Atcher added that  "Our mission is to leave behind the best legacy we can. The adventure will continue beyond the final whistle. In putting the organisation of this event at the heart of the territories we have taken on an essential challenge: to make sport central to the building of social connections."
The next RWC 2023 ticket sale will begin on 28 September 2021 for members of the 2023 Family, and on 30 September 2021 for the general public.
Global Rugby Tournaments
---
Trending Now