Instinet All Girls International Rugby Sevens 2020
Posted On January 3, 2020
---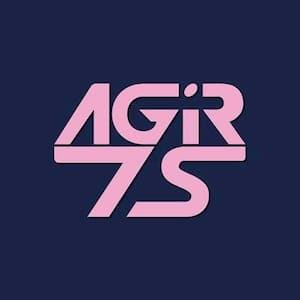 The Instinet All Girls International Rugby Sevens 2020 has a new sponsor, website, and was confirmed to go ahead in the week leading up to the HSBC/Cathay Pacific Hong Kong Sevens Rugby.
Update: Postponed due to coronavirus
All Girls International Rugby Sevens 2020 postponed
The All Girls International Rugby Sevens has also been forced to postpone its tournament which was due to be held the from 27=28th March, before the Hong Kong Sevens. The organisers said on February 14th:
"Due to the ongoing COVID-19 situation in our region, it is with a heavy heart that the All Girls International Rugby Sevens 2020 tournament has been postponed. We will be reaching out to our wider community with a new date in due course. For any questions please visit our website at www.agir7s.com."
All Girls International Rugby Sevens
The AGIR 7s used to be called the Sai Kung Stingrays All Girls Rugby Tournament and was first held in 2006. Entering its 14th year in 2020, the tournament has rapidly grown and seen keen international interest.
According to the new website, it says "The 2019 event saw over 85 teams participate from both minis and youth age groups. Girls came together to take part in what is now the biggest all-girls rugby tournament in the world."
Age groups and format
Touch rugby is played from the U6 and U8 age groups while full contact 7's rugby is played from U10 and above.
U6

– 2014 & 2015
U8 – 2012 & 2013
U10 – 2010 & 2011
U12 – 2008 & 2009
U14 – 2006 & 2007
U16 – 2004 & 2005
U19 – 2001, 2002 & 2003
U6s will play 8-minute touch rugby games, U8s (touch) and U10s (7s contact rugby) will play 10-minute games, and U12s- U19s will play 7-minute halves as per standard evens rugby games.
Teams have previously come from HK, Guam, Laos, Japan, Australia and Singapore. International teams can register via the website.
Some of the tournament will also be streamed via the Facebook page, but the event is free and open to the general public to attend. The tournament is still hosted by the Sai Kung Stingrays Rugby Club.
Who are Instinet?
The new title sponsor in 2020 is Instinet, and they said: "As title sponsor of the AGIR7s, Instinet is incredibly honoured to help provide these young women from across the globe with an opportunity to test their own mettle, dare to prove themselves, and most of all, pursue exceptional performance.
The company is a trading and technology firm which was formed in 1969.
HSBC/Cathay Pacific Hong Kong Sevens
The period leading up to the HK Sevens is very busy with a number of rugby tournaments, fundraisers, lunches and dinners. Previously, the AGIR 7s would be followed by the Kowloon RugbyFest, GFI HKFC Tens and then the main 7s.
However, in 2020, the GFI HKFC tournament has been cancelled while a number of tournaments had been postponed due to the coronavirus or COVID-19.
Venue: Kings Park, Hong Kong
Date: TBC 2020 *UPDATE
Read more about the 7s rugby in Hong Kong
---
Trending Now