Osea Kolinisau To Forge a Winning China Women's Sevens Team
Posted On September 19, 2022
---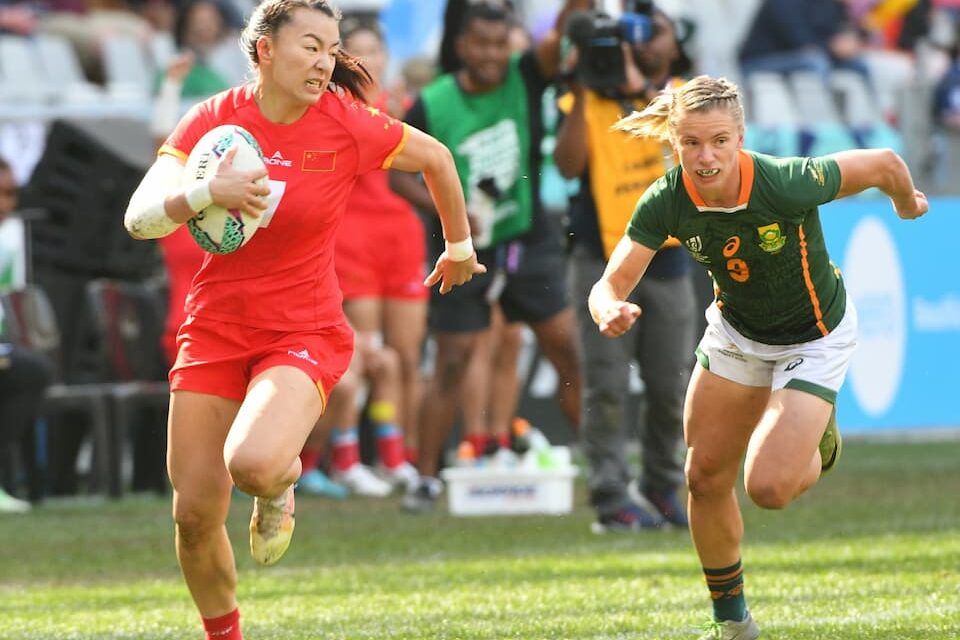 We spoke with China Sevens Rugby Women's Coach Osea Kolinisau in Cape Town at the Rugby World Cup Sevens to see what lessons he and the team had learned and what the future holds.
RWC Sevens 2022 –  Lessons learned by China Women's 7s team
In your pre-tournament interview, you spoke about some of the areas of the game you hoped the team had improved upon, such as the kick-off and breakdown. How do you feel like the team has done this weekend?
Osea: I thought the girls played well. We gave the game against Canada away and we had a couple of chances but in this game of sevens rugby you have to use them otherwise they come back to bite you. I feel like in that game we had about four chances but we just let them go. I know we have not played a lot of tournaments and we will learn as we play more tournaments.
In our second game, our game against Poland was difficult to watch as we had that game in the bag and we gave it away and that hurt a lot. I would rather if we lose, we lose by being smashed as I know there is no chance. That game where we are leading all of the way and end up with two yellow cards in the last two minutes and giving the game away – it was tough.
I can see the huge potential in the girls and the team and it will be tough with the standards I drive to encourage a winning environment. But I'm happy about some of the matches and the players learned a lot of lessons from the matches.
It's difficult to lose and come back but I'm thankful the girls had the mental toughness to come back and play and win games.
Building a winning culture
In both games you lost, your team had good first halves but in the second halves, the games slipped away as you said. You talked about the mental toughness – how will you build that within the team? 
Osea: It's about playing a lot of rugby and tournaments and fixing the little mistakes and not converting the opportunities. I don't think it's big changes but these mistakes we make and learn from can only come from playing live competitive games. We have not had a lot of that, and we had some injuries to contend with – I think three of our Olympians were injured and were not available for this tournament. I'm looking to having them back with the team.
Something I'm trying to instil with the girls is that it doesnt matter where you are from in the world, you are all the same. You need to have confidence playing the so-called big teams.
And how are you developing yourself as a coach as you are also new to the role?
I am learning a lot as I was still a player last year but I am learning a lot from the girls. You only learn the best lessons from tough situations and this experience at the Rugby World Cup Sevens has also shown me what I can do better as a coach and how to better prepare the players. 
I'm thankful to the team for giving me the opportunity and I hope that I can be with them for a long time. Ive only been with them for three months and I hope I can go a full year and see what we can do.
We are looking forward to the Asia Games in China next year. My contract is for a year until the Asian Games are done and then we will see if the China Rugby Federation wants to keep me or if they want a change.
China Women's Sevens Team – RWC Sevens 2022 Results
China 5-24 Canada
China 14-20 Poland
China 36-5 Madagascar (Challenger 13/16 Place)
China 21-19 South Africa (13/14th place)
Asia Rugby Sevens Series 2022
The Asia Rugby Sevens Series will take place in Bangkok (Oct 22-23 2022), Korea (Nov 12-13 2022), and Dubai (Nov 26-27 2022).
The teams due to participate have been confirmed by Asia Rugby and they will be the same top 8 women's and men's teams as 2022 as there was no relegation or promotion in place last year due to the pandemic.
Men's Teams Asia Rugby Sevens Series 2022
Japan
Hong Kong
Korea
Sri Lanka
Philippines
Malaysia
UAE
China
Women's Teams Asia Rugby Sevens Series 2022
Japan
Hong Kong
China
Sri Lanka
Philippines
Malaysia
Thailand
Kazakhstan
In 2023, both Singapore men's and women's teams (winners of the sevens trophy in Jakarta 2022) will gain promotion to the Asia Rugby Sevens Series, while the bottom-placed teams in #AR7S 2022 will drop down to the sevens Trophy for 2023 – Asia Rugby has confimed.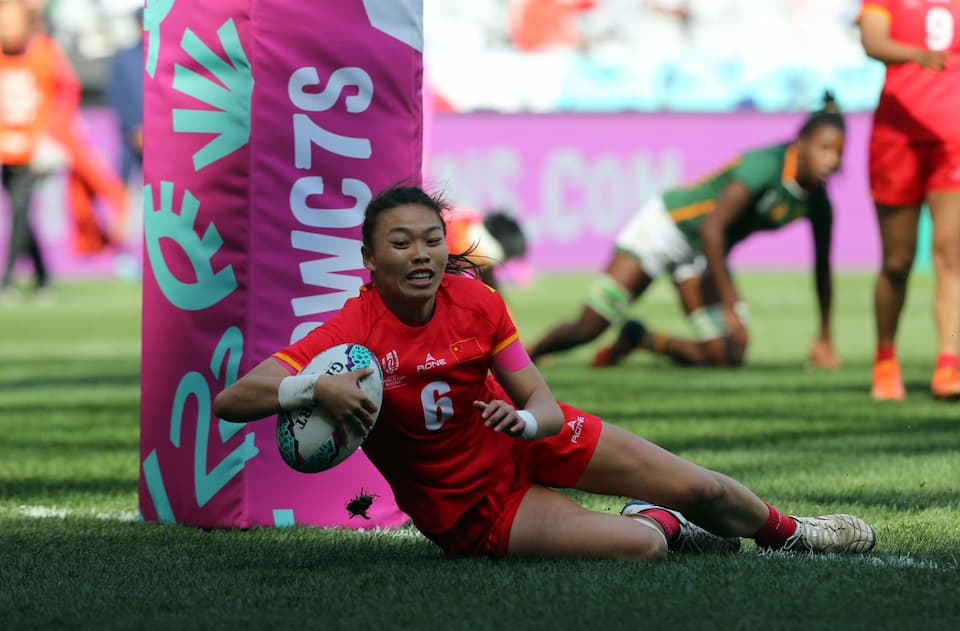 Photo Credit: World Rugby – China Women 7s beat SA at RWC Sevens 2022 to finish 13th
Sevens Rugby News
---
Trending Now