Best Asian Rugby Stories 2019
Posted On January 1, 2020
---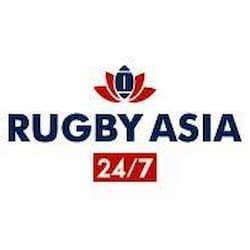 With 2019 coming to a close, and our first year active as RugbyAsia247, we look back at some of our favourite Asian rugby stories of 2019.
From some fantastic interviews, hearing the personal stories behind the people that make rugby tick along in Asia, to some unbelievable rugby results and tournaments gracing the Asian continent in 2019, we can't wait for what 2020 has in store for us all. 
Best Rugby Interviews 2019
ChildFund Pass It Back: Rugby development in Asia
We first spoke to Chris Mastaglio, Regional Director of ChildFund PIB, in February, when RugbyAsia247 launched. We had been aware of the program since its inception but the path the rugby development program has taken from humble beginnings in Laos to spread across Asia and to the Pacific has been remarkable.
As the Rugby World Cup 2019 official partner, the program raised a lot of money and provided opportunities for many youths to attend the RWC 2019 in Japan. The Race To Rugby World Cup was an exceptional example of raising awareness for them too.
With plans to expand the rugby development through Pass It Back in the Asia-Pacific and a new venture with Cricket, we look forward to covering ChildFund Pass It Back in the year to come.
Khelo Rugby: Growing rugby in India
Another early interview for us, Khelo Rugby founder, Paul Walsh, has been a fantastic servant to rugby for many years and he has been incredibly supportive of us too. Khelo Rugby had a big year in 2019, with the continued growth of the rugby development program in India, specifically in Kolkata and the surrounding areas.
In 2017, Khelo Rugby was selected to be part of the World Rugby Spirit Of Rugby programme and in 2019 they won the Rhino Rugby Grassroots Rugby Award.
A film called, Jungle Cry, was also released in 2019, telling the true story of a team linked to Khelo Rugby, Junge Crows, who went to the UK in 2007 and played in a tournament for disadvantaged kids, organised by the UK charity Tour Aid.
Tsunami Rugby: Andrew Chambers
One of our favourite interviews of 2019, with the direct speaking founder of Tsunami Sport, and former HK national team player, Andrew Chambers. He talked about the great work his company do in terms of being eco-friendly and sustainability, as well as some strong opinions about the development and structure of rugby in Hong Kong.
Talking with BOD: Brian O'Driscoll
We were fortunate to attend both the Hong Kong and Singapore Sevens in 2019. At the HSBC Singapore 7s managed to pin down the Irish rugby legend and HSBC Ambassador, Brian O'Driscoll, for his insights on the growth of rugby 7s and rugby development in Asia. We also touched on the controversial proposed World Rugby Nations Championship which was being touted at one point.
Hideyuki Sugita: Tragedy to inspiration
The remarkable story of Hide Sugita and his ability to overcome a life-changing rugby injury over the course of a decade, to eventually ascend the summit of Mount Fuji with teammates and friends in 2019, was our most inspirational interviews this year. He showed us all the fighting spirit and tenacity required to overcome personal obstacles and rise above them.
Ada Milby: Walk the walk, talk the talk
In Ada Milby, World Rugby, Asia Rugby, and Philippines Rugby have an admirable leader to inspire generations of rugby players in the region, especially in terms of girls and women playing rugby in Asia. Ada's multiple roles within World Rugby, Asia Rugby and in the Philippines are remarkable, and the fact she still plays for the Philippines national 7s and 15s teams, should inspire us all. She was in action during the Asia Rugby Championship 2019 and at the SEA Games in 2019.
Rugby Ambassador to Asia: CA Brive
In what might be one of several appointments of professional clubs, CA Brive handed Christophe Marchive the title of Rugby Ambassador to Asia for the French Club. The signs are positive for Asian rugby and it could be one of the really positive knock-on effects of the RWC 2019, in terms of helping rugby grow professionally in the region, and open up doors to local rugby talent.
Top rugby news stories in 2019
World Rugby Nations Championship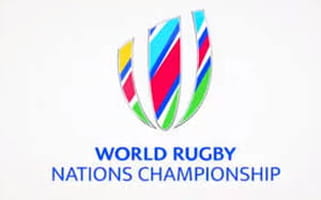 The World Rugby Nations Championship caused a lot of controversies when it was announced in March 2019 and was one of a number of key friction points between World Rugby and its Member Unions this year. The proposal was eventually shot down after meetings at the World Rugby HQ in Dublin, Ireland.
World Rugby 'Women in Rugby' campaign
World Rugby launched a new campaign on 21st May 2019 to specifically highlight and target female participation in the sport with their Women in Rugby campaign. The "Try and Stop US" slogan was a big part of the campaign and although it launched with much fanfare and social media support, we felt it waned poorly as the year went on.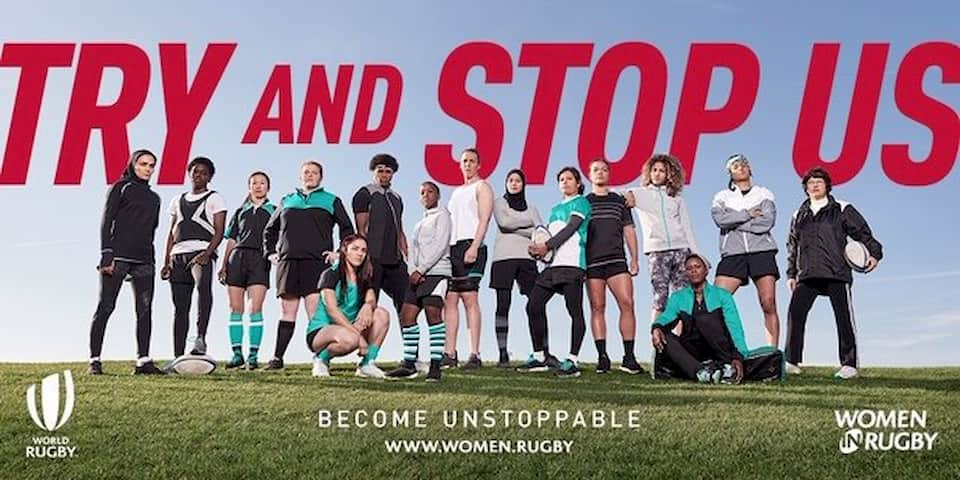 International Inclusive Challenge: Japan 2019
While Japan was preparing to host the Rugby World Cup in 2019, the International Inclusive Challenge was itself breaking ground and boundaries. The rugby event was the first openly gay rugby ever to be held in Japan and organised by International Gay Rugby in partnership with the World Barbarians Foundation.
New Asia Rugby EXCO
Not only did Asia Rugby elect a new EXCO in November, but already there are some positive signs from the new Asia Rugby President. He visited Vietnam in December and had assurances that the country would form a Rugby Federation and grow the game before it hosts the SEA Games in 2021.
Global Rapid Rugby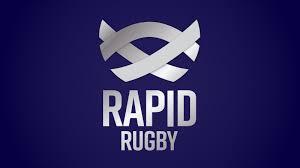 The GRR Showcase Series in 2019 was mildly successful but it was important Asia had 3 teams participate this past year and the GRR will look tap into the region to grow rugby.
With the format for 2020 confirmed, Asia will again have at least 3 teams involved, the South China Tigers, Malaysian Valke and one more, tentatively called Team Asia. The jury is still out but if the public backs Global Rapid Rugby, we could see more professional and semi-professional rugby hubs set up in Asia, outside of the usual suspects, Japan and Hong Kong.
Sunwolves comes to an end?
The Sunwolves demise in Super Rugby was confirmed in 2019 with the team being axed after 2020. Although the success of RWC 2019 called for this to be relooked at, the future of Japanese involvement in international competitions has spawned a host of rumours for the past 6 months. From talks of joining GRR, to a new Japanese top-flight rugby league, it's unclear how exactly Japan Rugby will try and build on the success of the RWC 2019. But it does appear the Sunwolves will be no more.
Rugby World Cup 2019 and Brave Blossoms
The Rugby World Cup was, of course, the highlight of 2019. Although the organisational side and rugby atmosphere of the tournament was criticised by some, the Japanese public got behind the event and supported their national rugby team on an epic path to the quarter-finals before they fell to eventual champions, South Africa. There were a lot of highlights to take away from the RWC 2019 tournament but whether it had a positive impact in the region, and in Japan, remains debatable.
Social rugby in Asia
We also loved covering the expansive social rugby scene in Asia, so many clubs and tournaments across the continent. Read more about some of these clubs in our Rugby Club Spotlight, and find out more about some of the best social rugby tournaments in Asia here.
Grassroots rugby programs in Asia
We also explored a number of grassroots rugby programs in Asia and will continue to do so.
Read about the best rugby tournaments in 2020
---
Trending Now