Singapore Claim Both Asia Rugby Trophy Sevens 2022 Titles
---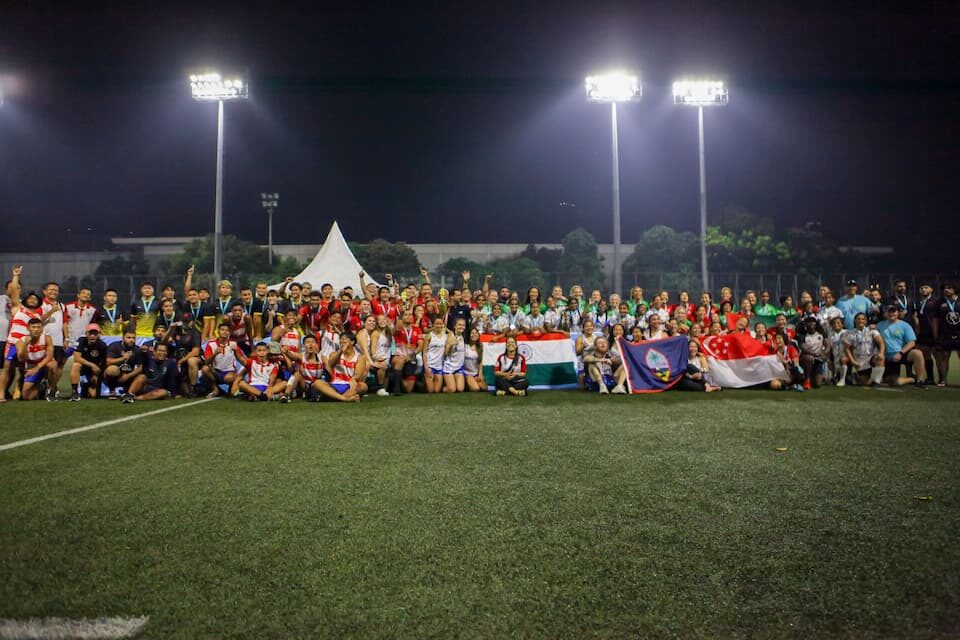 Singapore won the women's and men's Asia Rugby Sevens Trophy 2022 in Jakarta this past weekend to earn their respective places in the Asia Rugby 7s Series 2023 which is the top tier in Asia.
The 19 national teams in Indonesia represented a wide array of competing countries at various levels and from all five sub-regions but Singapore claimed gold for the women and men, with the ladies beating India 17-5 in their final, while the men defeated a gutsy Afghanistan team 19-5.
The hosts Indonesia, came 4th in the women's event losing to UAE 24-7, while Thailand claimed bronze for the men, ousting Iran 22-5.
Singapore Rugby posted a message online saying "Champions of the Asia Rugby Sevens Trophy! Big congratulations to both our Men's and Women's teams for winning Asia Rugby Sevens Trophy. Both teams will now move up to play in the Asia Rugby Sevens Series – the premier rugby sevens tournament in Asia – a huge step forward for Singapore rugby."
Final Placing – Women's Asia Rugby Sevens Trophy 2022
India Rugby said of their women's second-place "It wasn't meant to be, but this team is just getting started. They will continue to make us proud, both on and off the pitch."
Singapore
India
UAE
Indonesia
Guam
Mongolia
Nepal
All of the pool and knockout results can be seen here for the women.
Final Placing – Men's Asia Rugby Sevens Trophy 2022
The Afghanistan Rugby Federation said online "Afghanistan rugby has come second place in Asia rugby. A team that battled hard with two substitutions, and a still in search of a sponsor for the team. Awesome effort and thanks to everyone for all the support and messages throughout the weekend."
Their top try scorer was Zakir Slaimankhel, while Sabir Slaimankhel (coach/player) was also in action (you can read more about their story here).
Singapore
Afghanistan
Thailand
Iran
Kazakhstan
Mongolia
Jordan
Indonesia
India*
Pakistan
Brunei
Iran
*India, Pakistan, Iraq, and Brunei all ended bottom of their respective groups and didn't play the main Cup playoffs but competed in a round-robin for 9-12th places.
All of the pool and knockout results can be seen here for the men.
Asian Rugby News
---
Trending Now