World Rugby Appoint Independant Board Chairpersons for RWC 2025, 2027 & 2029
Posted On February 2, 2023
---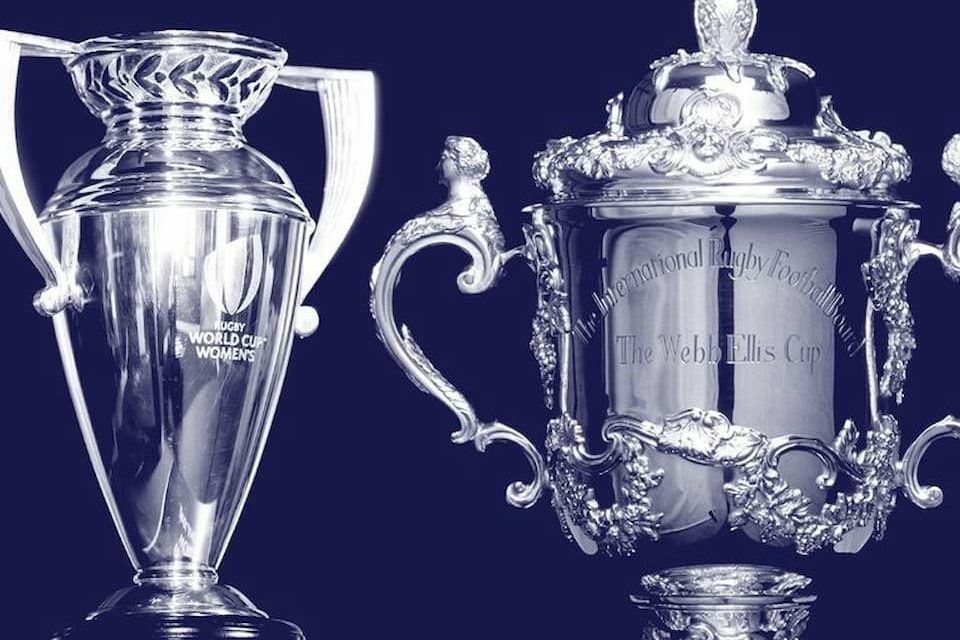 World Rugby has this week confirmed the appointment of Gill Whitehead as Independent Chair of the Rugby World Cup 2025 Board of Directors, with the women's event set to take place in England, and Sir Rod Eddington as Independent Chair of the Board of Directors for the men's and women's Rugby World Cups in 2027 and 2029, respectively, which are being hosted in Australia.
Gill Whitehead – Independent Chairperson RWC 2025 Board
Whitehead will head the board of the new joint venture between World Rugby and the RFU, with funding from the UK Government, Rugby World Cup 2025 is set to be the first under World Rugby's new hosting model.
Whitehead has leadership and executive board experience in the media and technology sectors with the likes of Google, the BBC and Channel 4 and considerable non-executive experience spanning FTSE 100 companies and the British Olympic Association, said World Rugby.
The organising body added, "The new Board structure will enable all stakeholders to maximise key objectives that will underpin a clear vision for the tournament to be the biggest and best women's rugby event ever, elevating women in rugby on a global basis, delivering a lasting legacy, championing sustainability and delivering an exceptional fan experience."
Whitehead said: "It is a dream come true to help bring the next women's Rugby World Cup to England. Building on the Lionesses at the Euros to the thrilling final between the Red Roses and Black Ferns at Eden Park, England 2025 represents a real opportunity to further inspire girls, women and communities across the UK and globe, and to once again illustrate the sheer excitement, enjoyment and excellence that women's sport offers."
Whitehead played rugby to a representative level and is an RFU Level 2 coach involved in youth rugby at Beaconsfield RFC.
The board for the Women's Rugby World Cup 2025 in England will feature World Rugby, RFU, UK Government and independent representatives.
World Rugby Chairman Sir Bill Beaumont added on the appointment "In addition to Gill's impressive leadership credentials, she has a proven track record in digital transformation, data analytics and insight, advertising and diversity and inclusion – all central to the delivery of what we believe will be the biggest and most impactful women's rugby event of all time, advancing the profile, reach and inspiration of women's sport in England and across the globe."
The tournament in England is set to feature 16 teams in an expanded competition.
Sir Rod Eddington – Independent Chairperson RWC 2027 & RWC 2029 Board
Eddington's appointment comes following a meeting between World Rugby and Rugby Australia in Sydney to discuss the Rugby World Cup joint venture organising company that will be responsible for the delivery of the back-to-back World Cups.
The new Independent Chair has vast experience across the corporate and public sectors on a national and international basis, and Eddington is currently chair of JP Morgan's Asia-Pacific Advisory Council and has previously held positions as director of Cathay Pacific, chair of Ansett Australia, deputy chair of News Limited and chief executive of British Airways, confirmed World Rugby.
They added he "has also played a leading role in a number of national and international economic, trade, transport and development organisations and is currently chair of Infrastructure Partnerships Australia, a member of the APEC Business Advisory Council, and President of the Australia Japan Business Corporation Committee.
"Australia has built a reputation for hosting outstanding sporting and cultural events, and I know that the whole nation will rally with enthusiasm behind these Rugby World Cups. By working together as a Board, as the rugby family and as the nation, I believe that we will deliver what will be remembered as two of the great sporting events, Rugby World Cups that Australia will be proud of. Game on!" said Eddington.
The board of directors will comprise members from World Rugby, Rugby Australia, and a further skills-based Managing Director.
World Rugby Chairman Sir Bill Beaumont added "Working in partnership with Rugby Australia, we have set the bar high with regards to the impact that our Rugby World Cups will deliver on a national and global scale. Central to achieving our ambition is the appointment of Sir Rod Eddington as Independent Chair of the Board of Directors and we are excited to have someone of his renowned stature, knowledge and passion presiding over the preparation of Rugby World Cups that will supercharge the growth of the sport on a national and international level."
Rugby Australia CEO Andy Marinos also talked of the golden decade for Australian rugby: "We are approaching a Golden Decade for Australian rugby, with the Lions Tour in 2025, a home Commonwealth Games in 2026, two home Rugby World Cups and a home Olympic Games in 2032 – this is a massive opportunity for rugby in Australia, and Sir Rod could not be more well-suited to having a leading role in this moment with World Rugby."
Rugby Tournament News
---
- Advertisement -

Trending Now