World Rugby Sevens Challenger Series 2020 Pools confirmed
Posted On January 17, 2020
---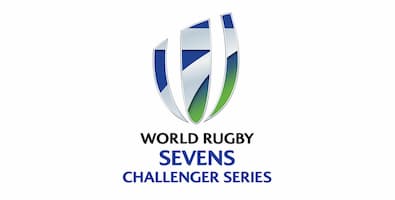 The World Rugby Sevens Challenger Series 2020 men's pools and schedule were confirmed today by World Rugby, and the first event will take place in Viña del Mar, Chile from 15-16 February. This is the inaugural Sevens Challenger Series which will offer the winners the chance to qualify for the core HSBC World Rugby Sevens Series 2021.
In December we broke down the known information for this new rugby series, and today the specifics of the 1st event were set out. According to the World Rugby website, the "new and exciting competition has been launched to boost rugby sevens' growth across the globe and to develop the next generation of rugby players."
Men's Sevens Challenger Series Pools
The top-ranked countries from their regions, who are not already competing in the HSBC World Rugby Sevens Series, qualified for the Challenger 7s Series. Two countries from Asia are represented, Japan (Pool A) and Hong Kong (Pool B).
In addition, three invitational teams from the Americas: Colombia, Mexico and Paraguay are included.
All of the pools and schedule can be seen here.
World Rugby Vice-Chairman and President of Rugby Americas, Agustín Pichot said: "The World Rugby Sevens Challenger Series will be a huge driver in developing rugby sevens within South America, a region where there are many passionate players and supporters of the game."
Pool A
Japan
Tonga
Portugal
Uruguay
Pool B
Hong Kong
Jamaica
Papua New Guinea
Columbia
Pool C
Germany
Uganda
Italy
Paraguay
Pool D
Chile
Zimbabwe
Brazil
Mexico
The same 16 teams will travel to Montevideo, Uruguay, for the second round of the Sevens Challenger Series from 22-23 February 2020.
HSBC World Rugby Sevens Series 2021 Qualification
The top eight teams from the two tournaments will move on to the final playoff tournament at the Cathay Pacific/HSBC Hong Kong Sevens event which runs from 3-5 April 2020. The winner will compete for a spot on the HSBC World Rugby Sevens Series in 2021.
Women's Challenger Sevens Rugby Series
There is still no news on the Women's Challenger Series although World Rugby sais details will be made available in due course.
On their website they added: "the women's competition on the HSBC World Rugby Sevens Series has expanded from six to eight rounds this season and teams are more competitive than ever, demonstrating the need and appetite for more women's teams to be playing sevens at a high level."
Men's World Rugby Sevens Challenger Series 2020 details
1st Round
Venue: Viña del Mar, Chile
Date: 15-16 February 2020
2nd Round
Venue: Montevideo, Uruguay
Date: 22-23 February 2020
More sevens rugby in Asia
---
- Advertisement -

Trending Now