Everything To Expect From the HSBC World Sevens Series 2022-2023
Posted On September 27, 2022
---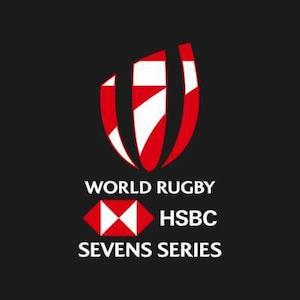 The HSBC World Rugby Sevens Series 2022-2023 is fast approaching and it is time to start getting excited. We know that there are certain things we can expect from this popular and premiere sevens rugby series which visits venues around the globe, as well as providing the players and fans a lot of excitement and fast-paced action.
In this guide, you can find out more details of what exactly is in store for this season this time around, after a few disrupted years, everyone is excited to get back in the swing of things with a full tournament schedule and roster of core teams as well as a return to locations such as Hong Kong, New Zealand and Australia.
There is a men's as well as a women's World Sevens Series, so there are going to be two separate favourites for the tournaments. The 2022-2023 series are also linked to Olympic Qualification in 2024 which provides a further level of motivation for all of the teams involved.
The bookmakers have 16 teams to pick from when setting a favourite in the Men's Series. There are a few early favourites, including Fiji, NZ and South Africa, while Australia is a decent bet as the Series' defending champion. You can't disregard Argentina, Ireland, or Samoa who all had a strong showing over the past 12 months.
Betting on individual matches and fixtures will also be available closer to the time, and people can check out the statistics as the tournament approaches when trying to make their best picks. There are even individual match predictors out there that can add a little bit of excitement to the tournament when watching with friends.
In the Women's Series, it's hard to look past current Commonwealth, World Cup, and Sevens Series Champions Australia, but New Zealand will be looking to avenge the losses in 2022 – France and Fiji will remain strong and competitive.
Rugby Sevens tournaments are returning with a full uninterrupted schedule and roster of teams. In total, the Women's Sevens Series includes a record seven rounds, an increase of one from 2022, while the Men's Series involves a record-equalling 11 rounds.
The season kicks off in Hong Kong from 4-6 November 2022 for the men, before it moves to Dubai and Cape Town in December with women and men involved, and people are expected to travel from all over the world to see and enjoy these impressive spectacles, get stuck into the costumes and the festivities surrounding the events.
The Hong Kong Sevens 2022 teams have also been confirmed, along with ticketing details and fan information. Hong Kong last hosted the tournament back in 2019, as the tournaments since were curtailed due to the pandemic.
Since 1976, Fiji's men have won the Hong Kong sevens an incredible 19 times and have even managed to win five in a row in Hong Kong.
Sevens Rugby Teams We Expect to do Well
It can be very hard to predict exactly which teams will do well, as there are often surprises in sevens rugby. Australia's men recently won their first ever World Sevens series, and while the country has a long history with rugby, the Sevens format hasn't been their most successful.
Heading into the final round of the 2022 HSBC World Rugby Sevens Series in August, South Africa, Australia, Argentina and Fiji all had a chance to win the tournament outright, which shows what a close-run thing it can be.
It was Fiji however who won the men's 2022 World Cup Sevens, as they beat New Zealand to take the crown. Fiji is almost always a good bet for sevens rugby tournaments as they have an incredibly strong pedigree and produce amazing rugby players.
The Blitzboks will have a new head coach in the form of Andile Ngcobo after replacing long-standing and successful Head Coach Neil Powell who bid farewell to sevens in Cape Town at the RWC Sevens 2022.
Australia's women won the Rugby World Cup Sevens recently in Cape Town, and the team has been formidable since a disappointing Olympic Game in Tokyo. The New Zealand team are likely to be their main rivals once again.
The World Rugby HSBC Sevens Series 2022-2023 Schedule
The HSBC World Sevens Series 2022-2023 will move on to events in Australia, and NZ before moving to LA and onto Vancouver in 2023. Asia sees the traditional events in HK and Singapore in April 2023 before the Series wraps up in Europe.
The women and men head to France in May (which is the final event for the ladies) before the men move on to London for their final event.
The full list of the HSBC Sevens Series tournament fixtures can be seen here:
Hong Kong (4-6 November 2022) Men
Emirates Dubai Sevens (2-3 December 2022) Women and Men
Cape Town, South Africa (9-11 December 2022) Women and Men
Hamilton, New Zealand (21-22 January 2023) Women and Men
Sydney, Australia (27-29 January 2023) Women and Men
Los Angeles, USA (25-26 February 2023) Men
Vancouver, Canada (3-5 March 2023) Women and Men
Hong Kong (31 March – 2 April 2023) Women and Men
Singapore on (8-9 April 2023) Men
Toulouse, France (12-14 May 2023) Women and Men
London, England (20-21 May 2023) Men
The HSBC World Sevens Series will be looking to capitalise after the rising popularity of the event at since being added to the Olympics Games in 2016.
The Series is set for a new look and venue after this season and plenty of people will be tuning in with interest this season. In Hong Kong where the Sevens Rugby tournaments have been incredibly popular, there is growing excitement to see rugby return again.
This is an invited post.
Rugby Sevens News
---
Trending Now