First National Bank (FNB) Announced as Global Partner of Rugby World Cup Sevens 2022
Posted On February 11, 2022
---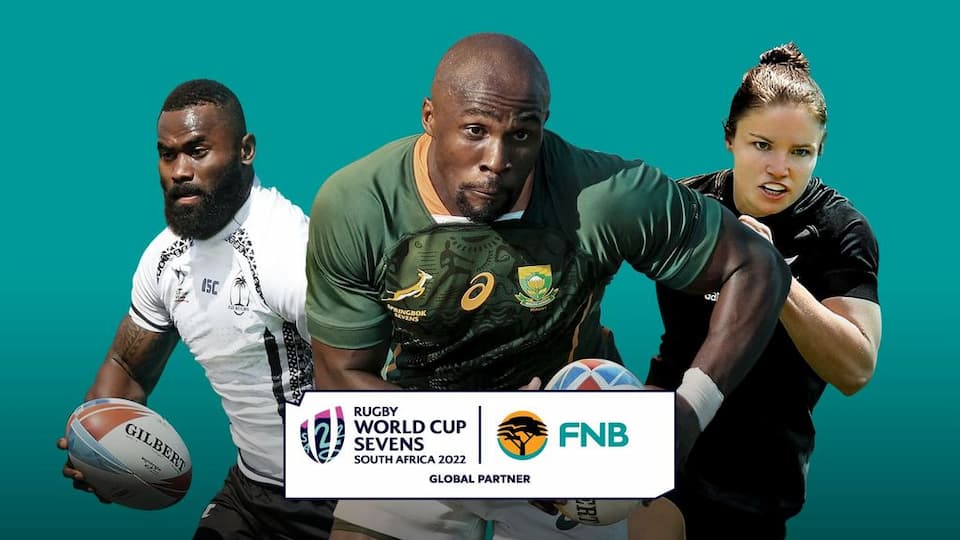 World Rugby announced First National Bank (FNB) as a Global Partner of Rugby World Cup Sevens 2022, which will take place from 9 -11 September 2022 at the Cape Town Stadium in South Africa. 
The announcement is the latest of several South African based partners for RWC Sevens 2022, which include JC Le Roux and Klipdrift.
FNB joins as a Global Partner to the RWC7s, and World Rugby Chief Executive, Alan Gilpin, said: "We are delighted to welcome FNB to the family supporting RWC Sevens in Cape Town as a Global Partner. Building on the success of the format at the Olympics last year, RWC Sevens 2022 will provide an excellent opportunity to showcase the very best of sevens and bring joy and excitement to the fans inside the spectacular Cape Town Stadium and those watching around the world."
First National Bank (FNB) – Global Partner for RWC Sevens 2022
FNB CEO, Jacques Celliers, said: "We are honoured to be associated as the Global Partner for RWC Sevens 2022. Over the years, rugby has helped unify our country and has provided a unique platform for South Africa to showcase its sporting talent on the global stage.
RWC Sevens 2022 South Africa is another opportunity for us to continue living our legacy of 'help', 'hope' and 'togetherness'. We are very proud to be part of this monumental occasion, and look forward to hosting eager rugby fans from across the globe in South Africa."
Fans in the iconic Cape Town Stadium will be treated to a three-day feast of thrilling rugby sevens action as the best 24 men's and 16 women's international teams go head-to-head in a bid to become world champions said World Rugby.
Rugby World Cup Sevens 2022 Tickets
World Rugby also added that ticket details will be announced shortly, while FNB and RMB Private Bank clients are being provided "exclusive benefits and experiences that will be announced in due course."
Sevens Rugby News
---
Trending Now