Sri Lanka Rugby Signs MOU with Georgia Rugby
---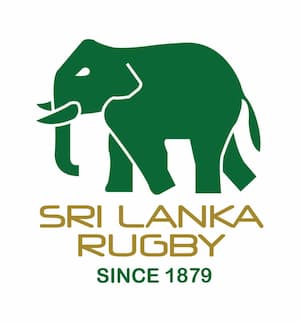 Despite the ongoing saga between Asia Rugby and Sri Lanka Rugby/Sri Lanka Rugby President Rizly Illyas, the latter signed an MoU (Memorandum of Understanding) with Georgia Rugby, it has been confirmed.
Sri Lanka Rugby & Georgia Rugby MoU
Sri Lanka Tuskers FB page announced that the MoU signing, which was held in Georgia, was a historic first. Sri Lanka Rugby President Rizly Illyas and Georgia National Rugby Union Member Avtandil Ghibradze (Head of Georgian Veteran Rugby) is due to 'cement bonds between the two rugby nations.
"The landmark signing will see the two countries cementing the bonds of friendship both on and off the field of play as the two countries agreed on a range of mutual benefits ranging from the transfer of knowledge, to player exchange programmes and also invitations to contest in tournaments conducted in each others' countries. The historic signing will also see SLR receiving much-needed sponsorship benefits too" added the page
Asia Rugby and Sri Lanka Rugby Suspension
In the same week, Asia Rugby made an announcement on its Sri Lanka Rugby and Mr. Rizly Ilyas' suspensions and said they are "two separate cases and that each one has its due process that is being followed and that they have been following the due process as per its Articles and Regulations and the Code of Conduct."
Rugby Asia 247 was sent (anonymously) the response letter dated June 20th from Ilyas to the governing body in he which slammed the process and lack of clarity of the claims. In this letter, Ilyas said: "The lack of transparency of the investigating procedure by Asia Rugby contravenes due procedure and principles of natural justice which is unacceptable and raised doubts about the motive of the Executive Committee (EXCO) of Asia Rugby."
Asia Rugby, however, said on its website that "to ensure transparency and that the proper processes were followed, Asia Rugby sent Mr Benjamin van Rooyen the Interim Chief Executive Officer to Sri Lanka for the period 20th to 24th April 2022 to assess the situation and that he met with the relevant stakeholders; the Sri Lanka Ministry of Youth and Sport, Sri Lanka National Olympic Committee, the suspended Sri Lanka Rugby, various clubs representatives and the Rugby Referees Association."
(It should be noted Van Rooyen was not acting in his capacity of Interim CEO at the time of the alleged visit).
Asia Rugby added that Ilyas is currently not able to perform any duties, activities and responsibilities related to rugby within the jurisdiction of Asia Rugby until the pending investigation concludes.
Despite this, Ilyas has been signing several sponsors and agreements on behalf of SLR and in preparation for the nation playing at the Commonwealth Games which is outside of the remit of Asia Rugby.
Asia Rugby has said the judicial officer granted the request and the new date for the hearing will be September 3 2022.
Asian Rugby News 2022
---
Trending Now