World Rugby U20 Championship 2020: Pools confirmed
Posted On January 15, 2020
---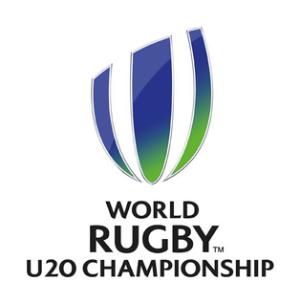 The World Rugby U20 Championship 2020 has confirmed the pools and schedule for the 13th edition of the tournament which is set to take place in Italy from June-July.
The Japan U20s (men) are the sole representative from Asia after they won the World Rugby U20 Trophy in 2019 to qualify.
Update: On March 20th World Rugby announced the tournament was cancelled due to the COVID-19 outbreak.
World Rugby U20 Championship format
In a statement from World Rugby this week, they said:
"The teams taking part in the premier age-grade tournament have been divided into three pools of four with the medallists from 2019 the top seeds in France, runners-up Australia and bronze medallists South Africa……Then, in order to ensure a split of two northern and two southern hemisphere teams in each pool, the remaining teams have been seeded and placed accordingly in a snake format. The team promoted from the World Rugby U20 Trophy is considered a southern hemisphere team (Japan).
The tournament starts on June 28th 2020 and the final matches are played on July 18th. The nation that ends bottom will drop to the World Rugby U20 Trophy the following year. It is the third time Italy is hosting the U20 Championship.
World Rugby U20 Championship Pools 2020
The three pools at the Championship are set to feature some excellent pool games. The three pool winners and the best runner-up from the pools will move on to the semi-finals.
Two-time defending champions France are in Pool A with Argentina, Ireland and Japan.
6-time champions New Zealand, have to overcome Australia, Wales and Georgia in Pool B
Hosts Italy is in Pool C with 2012 winners South Africa, three-time champions England and Fiji.
Pool A
Pool B
Australia
Georgia
New Zealand
Wales
Pool C
England
Fiji
Italy
South Africa
World Rugby Chairman Sir Bill Beaumont said:
"Every year the World Rugby U20 Championship showcases the most promising young rugby players and we see year after year graduates from the competition succeeding at the highest level. Rugby World Cup 2019 in Japan featured 228 players who initially represented their country in this tournament and I invite all rugby fans to follow matches closely for the next rugby stars of tomorrow.
The full schedule of matches can be seen on the World Rugby website.
Venue: Various, Italy
Date: 28th June – 18th July 2020 (Tournament cancelled)
Read more about rugby tournaments in 2020
---
- Advertisement -

Trending Now