Bangkok 10s 2023 Pools and Teams
Posted On February 23, 2023
---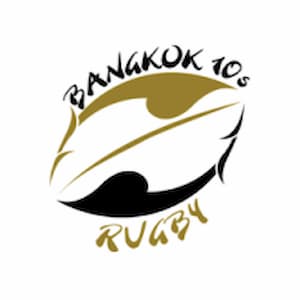 The Bangkok 10s 2023 pools and teams for the contact section, youth and touch sectios of the tournament have been confirmed, with the two-day social tournament getting underway from 25-26 February 2023.
As we had previously published, the Bangkok 10s 2023 includes Men's (16 teams), Vets (10 teams), Old Boys Classic (Over 45s – 6 teams), and Women's (6 teams) with a huge number of age-grade youth rugby too.
There are 8 touch teams confirmed and all pools are now confirmed for all divisions.
Updated February 24 2023.
Men's 10s Rugby Pools – Bangkok 10s 2023
Pool A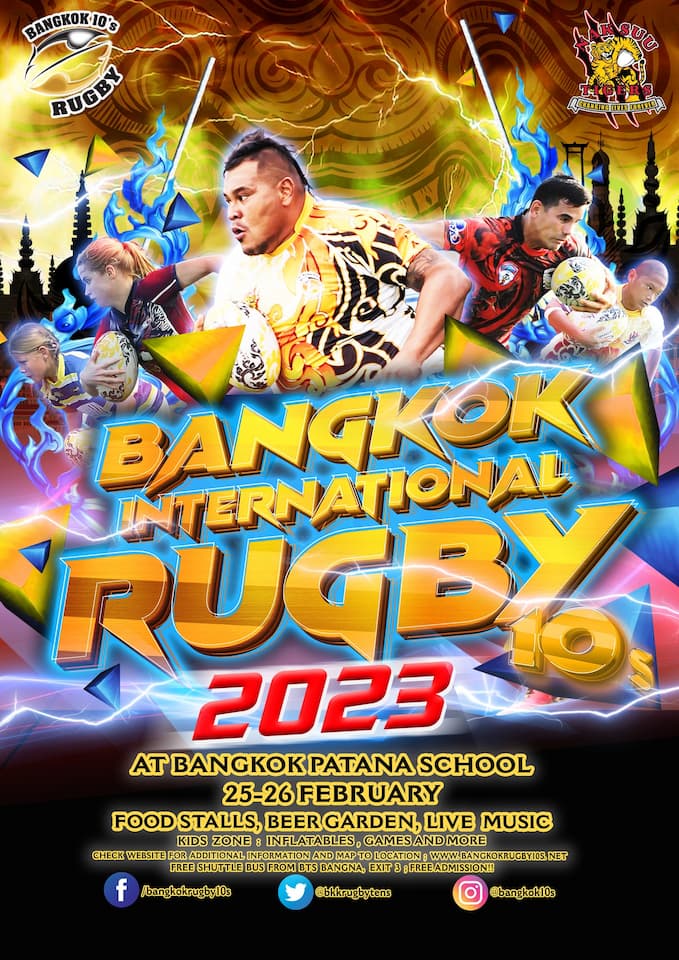 Bombay Gymkhana Club
Jamboys
Pool B
Pool C
Bangkok Japanese
Kalamunda Bulls
PIGS (Pig Athtelic Club Academy Team)
Pool D
Women's 10s Rugby Pools – Bangkok 10s 2023
Banger Belles
Banger Rebelles
KL Tigers
Nagas**
Southerners
Vietchiang Barbarians*
*The Vietchang team comprises members of the Ladies Geckos (Vietnam), Hanoi Dragons Rugby Football Club (Vietnam) and Lanna Rugby Club Lionesses (Chang Mai, Thailand).
**The Nagas are a representative Lao national women's team who are preparing for a proposed SEA 7s tournament which might be taking place in Singapore over the same weekend as the HSBC Singapore Sevens involving national 7s teams from Southeast Asian nations.
Men's Vets/Old Boys (35+) Tens Rugby Pools – Bangkok 10s 2023
Pool A
Jamboys
Pirates
Southerners
Dirty Geckos
Jigsaw Rugby Vets
Pool B
Zarlequeens
Banger Vets
RBSC
Asian Cavaliers
Chiang Mai Cobras Vets
Men's Old Boys Classic (45+) Tens Rugby Pools – Bangkok 10s 2023
Asian Japanese Dragons Gold
Bangers Over 45s
Blue Dogs
Gakushi Rugger Club
Rhubarbs
Zarlequeens
There are also many Senior Girls, U19, U17, U15, U13, U11, and U9 contact youth divisions.
Touch Rugby Pools – Bangkok 10s 2023
Touch Pool A
T8 Val
Southerners Snapdragons
Lightning Rahus
Phuket Penguins
Touch Pool B
Southerners City
Pattaya Panthers
Chiang Mai Hedgehogs
A Nyguyen Nha Be
How to Watch the Bangkok Tens 2023?
There was no news if the Bangkok Tens tournament would be streamed live by the organisers, which is something a number of rugby tournaments in the region have started to implement.
However, FB live streams have been posted for the weekend by Interception Management. 
Only matches on Bangkok Patana School – Pitch 1 will be shown which features Men's Open, Vets 35+, Classics 45+ & Women.
All of the results for all divisions can also be followed here.
Social Asian Rugby Tournaments 2023
The Sino Tens rugby tournament is held in Beijing on May 27th 2023 which should include clubs such as Beijing Aardvarks Rugby, Beijing Devils Rugby Club, Beijing Ducks, and the Changzhou Giants RFC.
Cambodia Tens 2023 includes men and vets and sometimes women 10s or touch but in 2023 it is being held 11-12 November to avoid clashing with the RWC 2023.
Fat Boy 10's 2023 – Returns To The Philippines
---
Trending Now