Best rugby tournaments in Asia in September 2019
Posted On September 2, 2019
---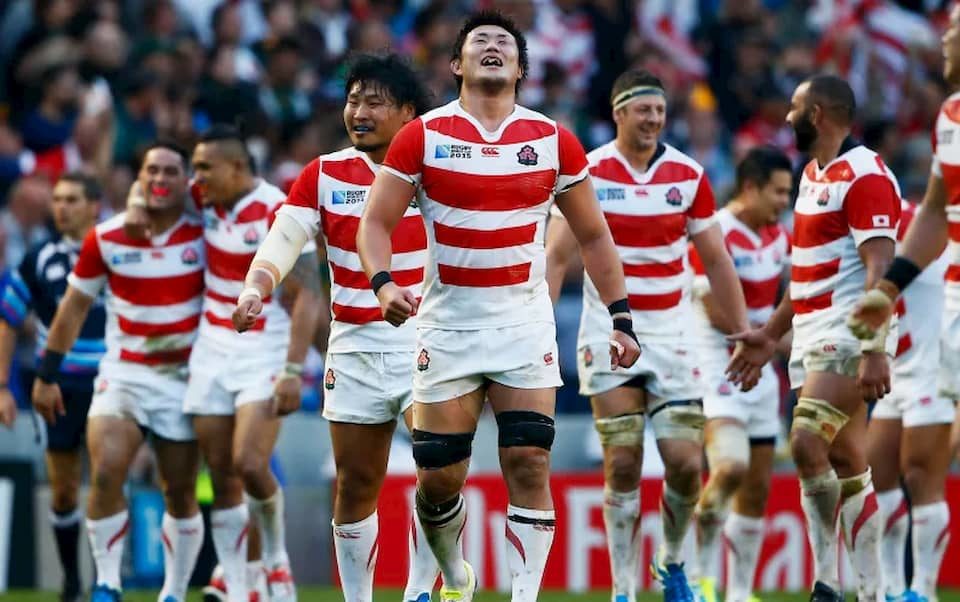 September 2019, a month that couldn't come quick enough for those of us waiting for the Rugby World Cup 2019 in Japan to kick off, and initiate 6 weeks of bliss and misery, depending on your nations chances of going all the way to lift the Webb Ellis trophy.
However, Asia is still bracing for all types of domestic rugby 7s, 10s and 15s with the Hong Kong Premiership 2019-2020 season getting underway, the Asia Sevens Series wrapping up and loads more social tens, 7s and touch tournaments on the go. Here are the best rugby tournaments in Asia in September 2019!
Rugby World Cup 2019
The RWC 2019 in Japan is undeniably the highlight and hopefully, all Asians and rugby fans will get behind the host nation, Japan, as the sole Asian representation at the World Cup.
Either way fans around the globe, and especially those lucky enough to make the trip to Japan will embrace the rugby tournament from September 20th's opening ceremony and the game as Japan take on Russia, until the final on November 2nd.
Venues: Various, Japan
Dates: 20th September – 2 November 2019
Rugby tournaments in Japan during RWC 2019
As the rugby world's top nations compete for the grandest rugby prize, many other rugby tournaments will get underway in Japan from youth tournaments to an inclusive rugby festival, university rugby as well as wheelchair rugby.
World University Rugby Invitational
A university rugby tournament with 8 rugby sides from around the globe, the World University Rugby Invitational Tournament runs during the start of the RWC 2019. Teams will also be running rugby workshops and youth engagement projects.
Date: Monday 16th – Thursday 25th September 2019
Venue: Waseda Kami Igusa Ground,  Yokogawa Electric Ground, Pitches in Nerima Ward and Suginami Ward, etc. (Japan)
International Defense Rugby Competition
Ten countries compete at the 2019 International Defence Rugby Competition, including Japan and Korea.  The current holders are the Fiji Army team who beat the British Army in the 2015 final and will look to defend the Cup in Japan in September.
Date: 9-23 September  2019
Venue: Kashiwanoha Park General Stadium, Ground Self-Defense Force Asaka Garrison, Ground Self-Defense Force Narashino Exercise Area, Japan.
Asian Rugby
 Exchange Fest 2019
The Asian Rugby Echange Fest is a youth rugby festival specifically for Under 14 boys who will be coached in X-Rugby. The youths will enjoy an RWC game and play their own tournament at the end of the festival. X-Rugby is a 7-a-side form of rugby to help introduce new players to the sport.
Date: Thursday 26 – Monday 30 September 2019
Venue: The Sanix Global Arena Stadium, Fukuoka, Japan
Sevens Rugby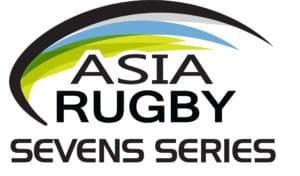 Asia Sevens Series 2019
The second and third (and final) rounds of the Asia Sevens Series for 2019 will be completed in September. After Japan took the double at the 1st round in Korea at the end of August, the other countries will look to topple the Japanese from the summit in Sri Lanka and China.
Men's Teams: Japan, Sri Lanka, China, UAE, Hong Kong, Philippines, South Korea, Chinese Taipei
Women's Teams: Japan, Hong Kong, Sri Lanka, Malaysia, China, Kazakhstan, Thailand, Singapore
Round #2
Venue: Huizhou, China
Date: 14-15 September 2019
Round #3
Venue: Colombo, Sri Lanka
Date: 28-29 September 2019
Asia Rugby Under 18 Girls Sevens
Initially, this tournament was scheduled to be held in India, according to Asia Rugby.  However, the dates and venue were recently changed and now it will take place in Pakistan. Last year the Asia Rugby U18 Girls tournament included 12 teams, with China crowned the champions, beating Hong Kong in the final.
Venue: Lahore, Pakistan*
Date: 21-22 September 2019
(*Updated August 2019, previously Asia Rugby listed this as taking place in India from 29 November – 1 December)
Globe 7s Series 2019: Philippines
The Globe 7s Series in 2019 has three divisions. The Open, National Development and the Colts. All three have already had their first rounds but the Open and National Development (Filipino players-only) will see rounds two take place in September according to the Philippines Rugby Football Union schedule.
National Development Division
Date: 14 September 2019
Venue: Southern Plains, Philippines
Open Division
Date: 21st September 2019
Venue: TBC, Philippines
Hong Kong Domestic Rugby 2019-2020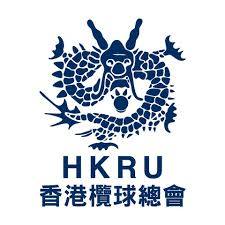 The Hong Kong Rugby domestic season starts in September, with "more than 89 teams, from 26 clubs contesting 710 rugby games across 26 men's and women's leagues from youth to senior levels."
There are a number of leagues and cups in HK but the Premierships will be preceded by a new Cup.
Challenge Cup: A new tournament, the Challenge Trophy allows the clusb to prepare for the domestic season and should kick off in September on September 7th at various venues.
Premiership: Men and women and U19 due to start in October 2019.
All India & South Asia Rugby Tournament
The All India & South Asia Rugby Tournament has been contested since 1924. Traditionally men competed but since 2016 women's rugby was introduced at the tournament. The top  12 Men's club teams and top 8 Women's teams from India will be challenging for the Cups. The Delhi Hurricanes are the men's defending champions, having won in 2017 and 2018. The Odisha women's team are the 2018 titleholders.
Venue: CC&FC, Kolkata, India
Date: 21-28 September 2019
Wheelchair Rugby
IWRF Asia-Oceania Wheelchair Rugby Championships
The 2019 IWRF Asia-Oceania Wheelchair Rugby Championships, serve as a qualifier for the Tokyo Olympics in 2020. The Asia-Oceania tournament will include New Zealand, Thailand and South Korea, with Australia competing but they have already qualified for the Olympics.
Date: 6-9 September 2019
Venue: Gangneung, Korea
Tens Rugby
Fat Boy Tens 2019
The Fat Boy Tens 2019 returns for the 16th edition in the Philippines. The popular charity rugby, organised by the Pot Bellied Pigs RFC, sees social rugby teams from around the region and the world descend to partake in two days of rugby which is preceded by the famous Fat Boys 10s Golf Tournament.
Venue: Challenger Field, Clark Airbase, Pampanga, Philippines
Date: 7th September 2019
Labuan Rugby Carnival
The Labuan Rugby Carnival 2019 is in its 19th edition and is a popular Malaysian rugby festival. The Labuan Rugby Carnival includes rugby tens (men's, women's and veterans above 40 years of age) as well as rugby 7s for U16 boys and girls.
Dates: 28th-29th September 2019
Venue: Dataran Labuan & LDA Field, Malaysia
Southerners Women's Rugby Tens
Arguably the biggest women's social rugby tens tournaments in south-east Asia, the Southerners Women's Rugby Tens includes ten women's 10s rugby teams in 2019.
Venue: Kasetsart Field, Bangkok, Thailand
Date: 28th September 2019
Touch Rugby
Cambodia Touch Tournament
The Cambodian touch rugby tournament is organised by the Phnom Penh Social Rugby Club in Phnom Penh. The one-day touch tournament is limited to 6 mixed open teams.
Youth Rugby
Tanglin Rugby Club (TRC) Cup
The TRC (Tanglin Rugby Club) Cup is a youth rugby festival in Singapore which offers age-grade 15s rugby from Under 11 to Under 17's, organised by the Tanglin Rugby Club (TRC).
Dates: 28th-29th September 2019
Venue: Tanglin Rugby Club Pitches, Turf City, Singapore
Keep tabs on all the best rugby tournaments in Asia with our Tournament Calendar. You can also read our separate guide on the best rugby tournamens in Asia while the RWC 2019 takes place.
Please feel free to get in touch if there is a rugby tournament we have not listed.
---
Trending Now