Manila 10s 2023 – Teams Announced
---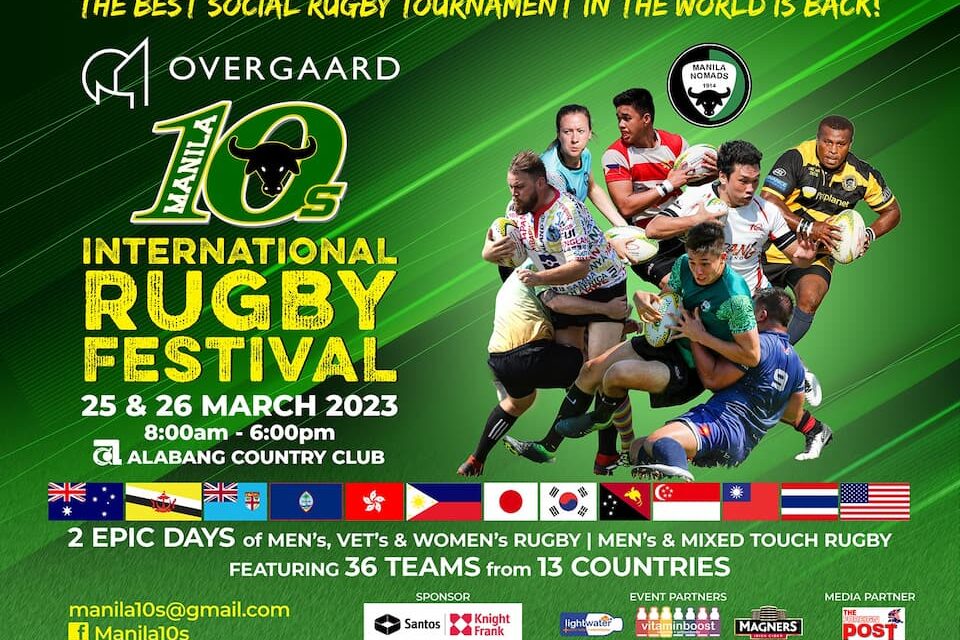 The Manila 10s has confirmed which teams are heading to the Philippines social rugby tournament which is being held from 24-26 March 2023 at the Alabang Country Club in Metro Manila.
We announced in September 2022 that the Overgaard Limited sponsored tournament would be back for the first time since the pandemic and the organisers have now confirmed the 36 teams from 13 countries which will compete in the Men's Open, Vets (over 35) and Women's Divisions,  as well as Men's and Mixed Touch – with more than 80 rugby matches scheduled!
Updated 22 March
Manila 10s 2023 – Teams & Pools Confirmed
Men – Manila 10s 2023
The schedule is available on the tournament's Facebook page.
Pool 1
Alabang Eagles
Taipei Baboons
Para Todu Rugby Club
SKF Mavericks
Pool 2
Clark Jets
Tigers
The Flying Kukris
Pool 3
Albay Bulkans
Manila Hapons
Nomads Kalabaws
Pool 4
La Liga Rugby
Nomads Carabaos
SKF Mavericks Roosters
The Bush Turkeyz
Women – Manila 10s 2023
Nomad Rogues
SKF Lady Mavericks
Clark Jets Ladies
Alabang Eagle's Women's
Bangkok Banger Belles
Stars & Strippers
Veterans Men – Manila 10s 2023
Pool 1
Fiji Golden Oldies
Taipei Silverbacks
Extinct Volcanoes
The Old Turkeyz
Pool 2
Port Moresby Fisspotts
SG Cricket Club Growlers
The British School Manila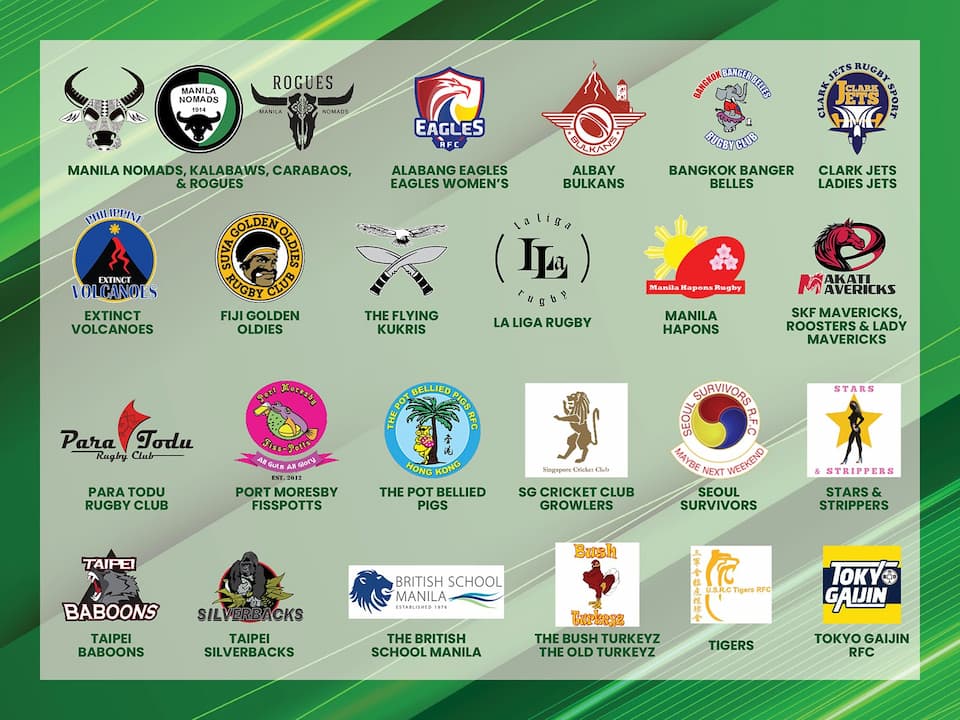 Attending the Manila Tens 2023
Access to the Alabang Country Club Football Field grounds is free of charge for fans wanting to watch the action and "Food & beverage for a wide variety of concessionaires will be available for sale at reasonable prices – F&B coupons may be purchased in cash."
Games for the Manila Tens 2023 start at 8:30 am on March 25 & 26 2023.
Asian Social Rugby Tournaments & Events 2023
---
Trending Now